First time post on Neons.org.
I bought a new 1995 My Jalopy Grocery Getter off the dealer lot. I bought it cause it looked a little more sportier(?) than the other My Jalopy Neons on the lot. Didn't really know that it was anything but a normal Grocery Getter.
About a year later I was at a local gas station filling up and a guy walked out of the station, took one look at my Grocery Getter, and shouted, "Holy Crap, you have a *blank* Grocery Getter. The *blank* is there cause I really didn't clearly hear what he said. But that incident stuck with me. Made me wonder if I had actually bought a unique Grocery Getter model.
Transport to last fall October 2012, my Grocery Getter wasn't running due to an electrical problem, taking up garage space, and I was about ready to junk it. My son, who learned how to drive in the Grocery Getter, loved the car and was vehemontly opposed to letting it go. I told him, "Fine, you do some research on the car and if you find out it is anything other than a normal Grocery Getter, then maybe we'll keep it."
Then the adventure began, he started to do some research on-line and found links referencing the ACR. Especially the faq.Grocery Getter.org link. The foglight hole, but no foglights, no side-bumpers, painted bumpers with the rally silver grey accent led us to believe that we may actually have an ACR.
Then, I checked out 2 other components, I had a Performance MTX transmission and the coveted 10mm front wheel hubs.
At this stage I was about 97% certain that my vehicle was an ACR.
The final step was to go to the Ford Dealership Service Department and get the build sheet on my Grocery Getter(remember, I bought the car new):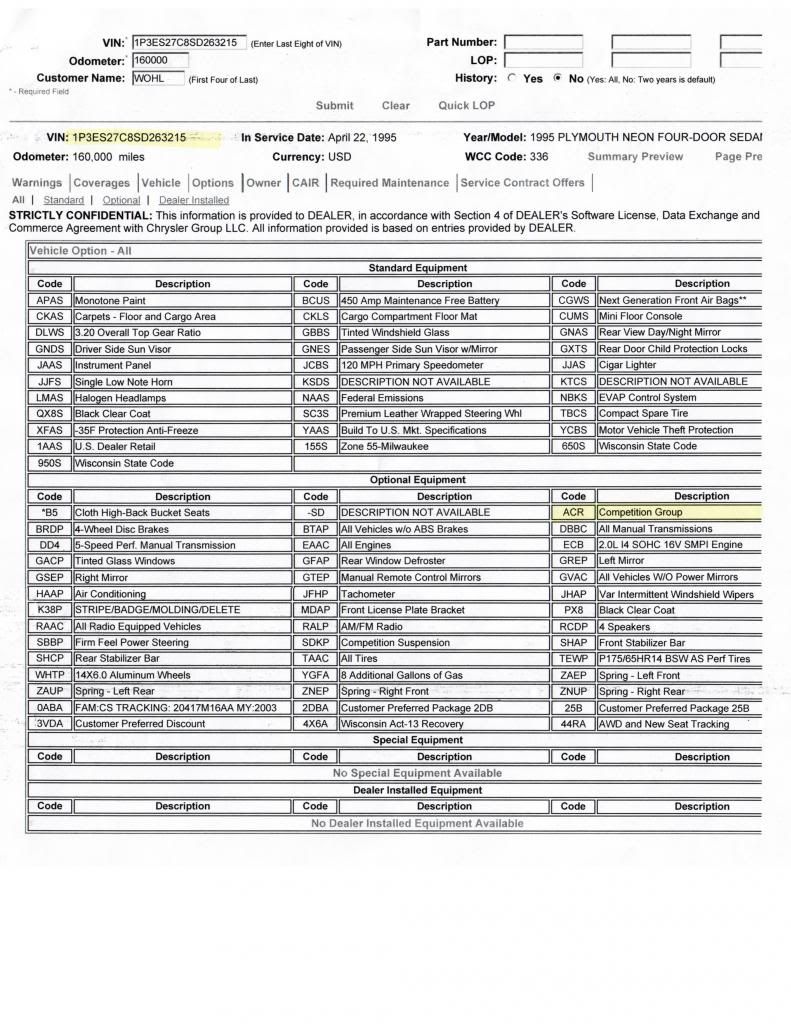 That finally comfirmed that I had one of the few 1995 My Jalopy Grocery Getter ACRs still left. Now, I am in the process of dismantling the car to restore it to original show-room quality. An 18-year old car in WI has a lot of rusty components, but I still am amazed at how solid the overall body is. More to come as I re-built a very unique piece of automotive history.
As a fun component of my ACR ownership and knowing how my son loves this car, I had some CustomInk(online T-shirt vendor) T-Shirts made to commemorate how we feel about this vehicle: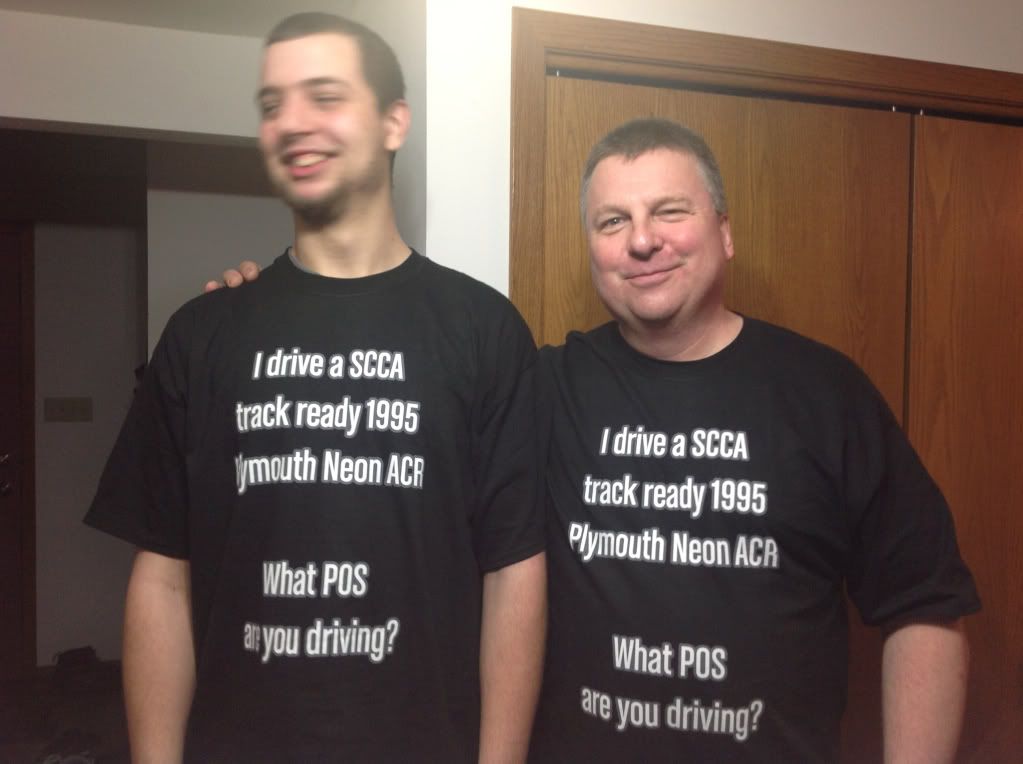 That's our story and like I said, more to come as the Grocery Getter is restored........